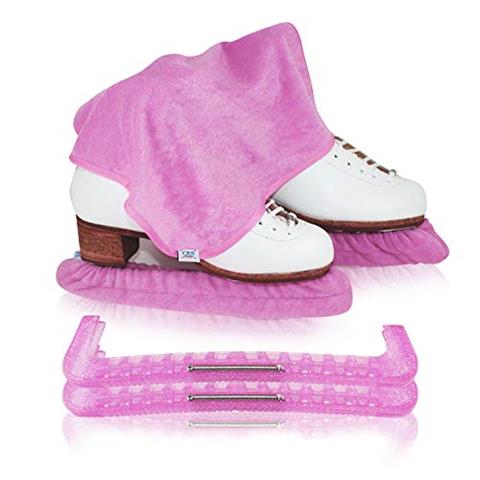 CRS Cross Skate Guards, Soakers & Towel Gift Set - Ice Skating Guards and Soft Skate Blade Covers for Figure Skating or Hockey
Brand:

CRS Cross

Details:

Blade guards (hard guards) to protect ice skates while you walk on ground (1 pair, 2 piece set Ice Skate Guards))
Soakers (soft guards) of absorbent terry cloth to protect & cover blades in bag (1 Pair)
Towel matching the soakers to dry your figure or ice hockey skates (12 x 12 inch) made of absorbent terry cloth.
Gift Set for skaters and coaches. Figure Skating accessory important for the maintenance of your skates.
All in one care for your hockey or figure skates. Soakers come in three sizes. Hard Guards one one size and may need to be cut to fit. Assembly required.
:
This item ships worldwide.
Please allow up to 7 days for items to ship from our facility.
Electronic appliances may require a converter to work in your country.