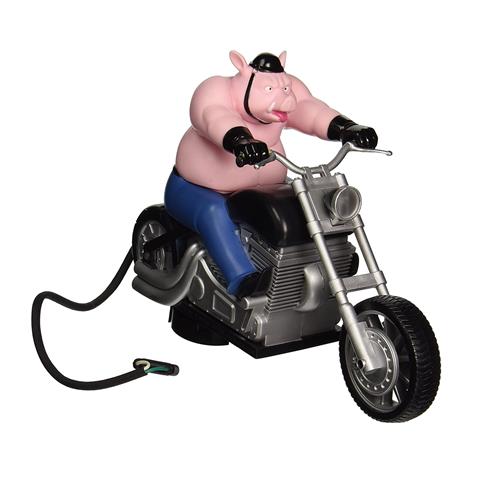 Hitch Critters Animated Ball Wheelie Hog Cover Brake Light
Add one of these hilarious Hitch Critters to your ride, and watch the smiles light-up in your rear-view mirror! Next time you've got some road ragers coming up behind you, inject some smiles with the laugh-riot comedy of these Hitch Critters. They fit over any two-inch hitch ball, and plug into your trailer lights. When you hit the brakes, your Hitch Critter goes into action. An easy way to add fun to any trip. Hog pulls a wheelie and headlight lights up when you hit the brakes.
This item ships worldwide.
Please allow up to 7 days for items to ship from our facility.
Electronic appliances may require a converter to work in your country.