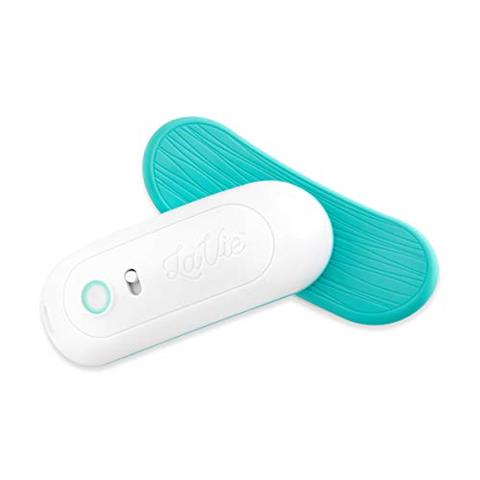 LaVie Warming Lactation Massager, 2 Pads, Heat + Vibration Support for Improved Milk Flow, Clogged Ducts, Engorgement, Mastitis, Medical Grade
Brand:

LaVie

Details:

HEAT + VIBRATION = BETTER MILK FLOW: By providing continuous warmth and vibration , the warming lactation massager helps improve milk flow and save time. The massage pads will help make emptying your breasts easier, while also helping with breastfeeding issues such as oversupply, clogged ducts, mastitis, engorgement, and letdown.
HELPS WITH BREASTFEEDING AILMENTS: Use the warming lactation massager to aid in relieving pain caused by engorgement, plugged ducts, ,mastitis, breast redness, tenderness, and other nursing ailments. Add the massager into your breastfeeding care plan as a preventative tool for many breastfeeding or pumping symptoms and pains.
MORE MILK LESS TIME: Heat and vibration improve milk flow, which allows for faster letdown, and improved output to help get more milk in less time.
ANYTIME ANYWHERE: Designed to comfortably fit any size breast, shape, and position. With built in rechargeable batteries, these massagers can be used anywhere, anytime.
FOR EVERY MOM AND BOOB: The massage pads include two heat modes, and can be used with or without vibration, or with vibration and no heat. It's fully customizable to fit your needs. Designed with soft medical grade, BPA Free materials.
:
This item ships worldwide.
Please allow up to 7 days for items to ship from our facility.
Electronic appliances may require a converter to work in your country.