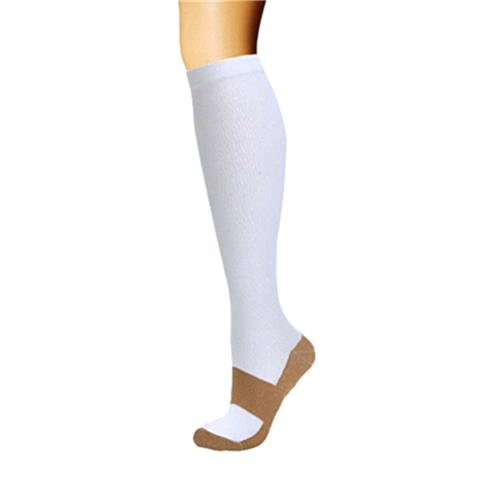 Miracle Copper Compression Socks- Pregnancy Travel Athletic
Miracle Socks are a new anti-fatigue compression sock that boosts circulation, reduces aches and swelling while looking like traditional socks. Soothe your achy legs and feet any time with the Miracle Socks. Using graduated compression on your legs, the Miracle Socks improve circulation while reducing swelling. Each step massages your feet and legs while assisting with vein therapy, removing symptoms of spider and varicose veins. Thin and discreet, while being easy to put on and use - Miracle Socks are perfect for both men and women of any age. Great for people who are on their feet all day while sitting or standing. Miracle socks use graduated compression - maximum compression at the ankle that gradually decrease up the leg - to soothe, massage, and energize your legs and feet! comfortable and discret, thin enough to fit in any shoe. L/XL fits men's shoe sizes 10 - 12 and women's shoe sizes 10 - 13.
This item ships worldwide.
Please allow up to 7 days for items to ship from our facility.
Electronic appliances may require a converter to work in your country.