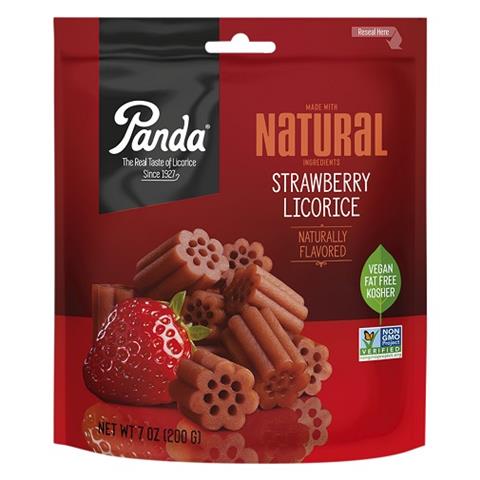 Panda All Natural Strawberry Licorice
Panda All Natural Strawberry Licorice 7 oz Bag Expiration Date Always Fresh Get the real taste of raspberry with Panda All Natural Strawberry Licorice. There's nothing artificial about this classic snack. It's made with real strawberry puree to create a mouth watering strawberry taste sensation. This is a fat-free snack with no preservatives, artificial colors or artificial flavors. Panda has been producing the world's leading premium quality licorice since 1927. The secret of the unique Panda flavor lies in carefully cooking only four simple all-natural ingredients: molasses, wheat flour, licorice extract and aniseed oil. Being free from all artificial ingredients and cooked in such a traditional way by drawing inspiration from the clean Finnish nature, it's easy to see why everyone around the world truly loves Panda licorice.
This item ships worldwide.
Please allow up to 7 days for items to ship from our facility.
Electronic appliances may require a converter to work in your country.