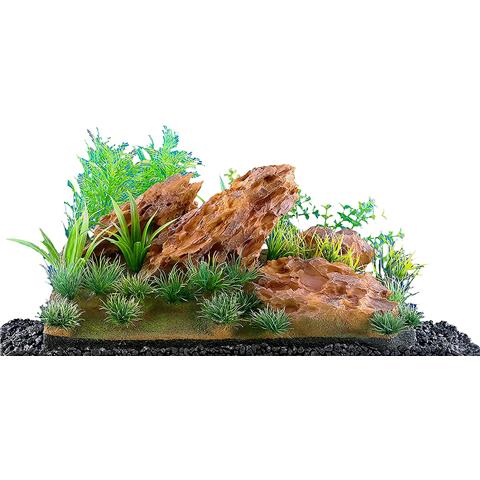 Penn-Plax Natural Rock Formation Landscapes for Aquariums, Terrariums, and Fish Tanks …
The Penn-Plax All-In-One Red Rock Natural Tank Decor creates visual interest for your tank while reducing fish stress. It features multiple rock levels and a variety of artificial aquatic plants. It is finely-detailed with realistic shapes and textures. Passageways and hiding spaces provide a unique area for your fish to swim through, rest, and hide. This aquarium ornament serve two purposes, to add visual interest for humans but also acts as pass throughs for your fish. These stone replicas are perfect for cichlid tanks since this fish is territorial and must create their own space. This aquarium ornament is made of quality resin and is free-standing. It can be placed anywhere in your fish tank. Pair this piece with other resins for a one of a kind underwater scene, or use it alone for as a complete environment for your fish tank. Fish not included.
This item ships worldwide.
Please allow up to 7 days for items to ship from our facility.
Electronic appliances may require a converter to work in your country.